uchi at home
Our mission has always been to bring the intimacy of the sushi bar to the entire restaurant. Now, we are thrilled to bring this experience directly to your home.
We cordially invite you to book Uchi at Home, where you can enjoy menu items from any or all of our renowned concepts: Uchi, Uchiko, Uchibā, all within the cozy confines of your own residence.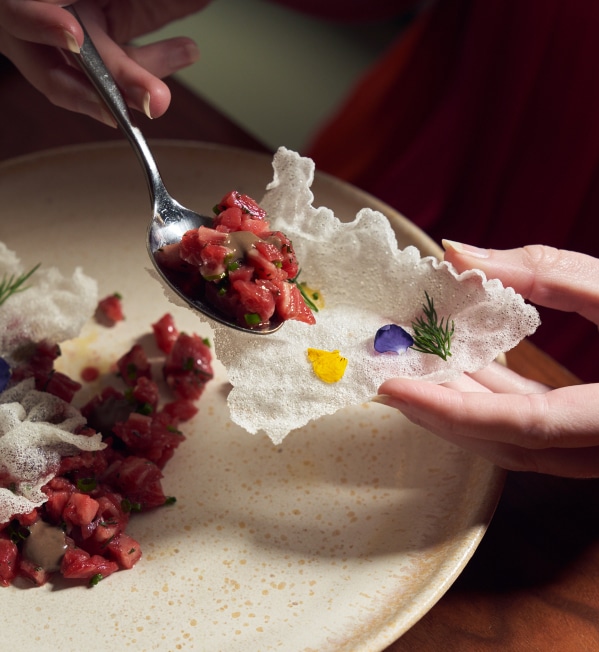 The Uchi at Home experience is fully customizable and can accommodate gatherings of 10 to 30 guests. Our skilled Uchi chef will craft unique dishes, while our knowledgeable staff will ensure every detail is taken care of. This exclusive opportunity is designed to provide our most enthusiastic patrons with an intimate and unforgettable culinary adventure.